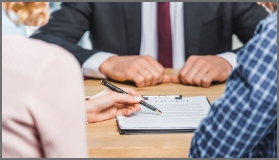 Family is important to us. When you are going through separation or some other domestic situation, you deserve reliable legal representation from a family law lawyer, whose experience is focused exclusively on family law and divorce.
To protect your rights and fight to get what's best for your situation, our firm provide comprehensive advice and advocacy for your family law needs, including child custody disputes, support disputes, separation agreements and property division.
Family law disputes can be emotional and stressful, and we are here to provide guidance in these challenging times. Our firm will work diligently on your behalf to achieve the best outcome to settle your case in a manner that addresses your needs and goals and those of your children.
PDS offer a full range of solutions for issues arising from family breakdown including:
Prenuptial, postnuptial, and cohabitation agreements
Divorce
Disputes regarding children
Child Support
Spousal Support
Property Division
Feel free to give us a call with any questions you might have; we will not charge you a fee unless we move forward with your matter.